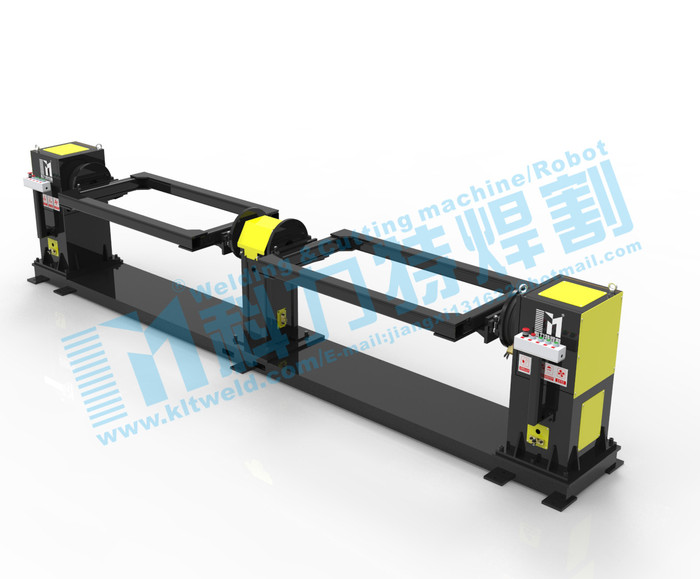 伺服变位机是工业机器人焊接、切割、雕刻、打磨、喷涂等应用的辅助设备,适用于复杂工件的加工作业,使待焊接产品达到加工位置和加工速度。
变位机回转采用绝对值伺服电机配合高精密RV减速机,回转精度高,定位准确,承载能力强。
通过配置安装不同型号的伺服电机(同步或不同步),机器人示教控制器或外部操作盒可对变位机进行远程操作。
单轴伺服变位机主要由整体固定座、回转主轴箱及尾座箱、焊接安装框架、伺服电机、精密RV减速机、导电装置、防护罩壳及电气控制器系统组成。通过翻转或旋转固定工作台的角度,达到焊接产品所需要的角度焊接以及装配角度。工作台回转为伺服电机控制,可得到理想的焊接速度。
Theservo positioner is an auxiliary equipment for industrial robot welding,cutting, engraving, grinding, spraying, etc. It is suitable for the processingof complex workpieces, so that the products to be welded reach the processingposition and processing speed.
The positioner rotation adopts absolutevalue servo motor and high-precision RV reducer, which has high rotationprecision, accurate positioning and strong carrying capacity.
Byconfiguring and installing different types of servo motors (synchronous orasynchronous), the robot teaching controller or external operation box canremotely operate the positioner.
The single-axis servo positioner mainlyconsists of an integral fixed seat, a rotary spindle box and a tailstock box, awelded mounting frame, a servo motor, a precision RV reducer, a conductivedevice, a protective cover and an electrical controller system. By flipping orrotating the angle of the table, the angle welding and assembly angle requiredfor the welded product are achieved. The table rotation is controlled by theservo motor, and the ideal welding speed can be obtained.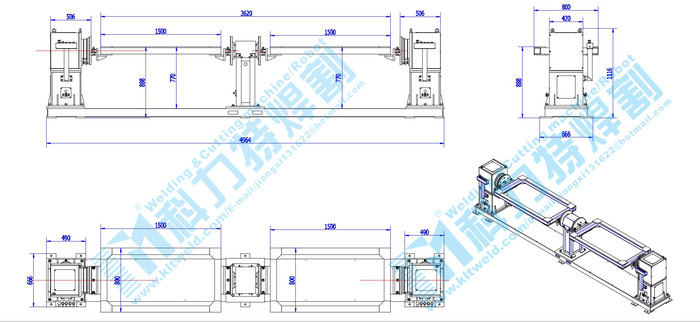 Product

Model

Load

Size

Max speed

Repeatability

Servo dual-axis head and tail positioner

KLTLDZW-250

250kg

Platform length=1500mm

Platform width=800mm

Platform height=833mm

(可以定制)

70°/s

±1.5(arcmin)

KLTLDZW-500

500kg

70°/s

KLTLDZW-1200

1200kg

50°/s

±2(arcmin)